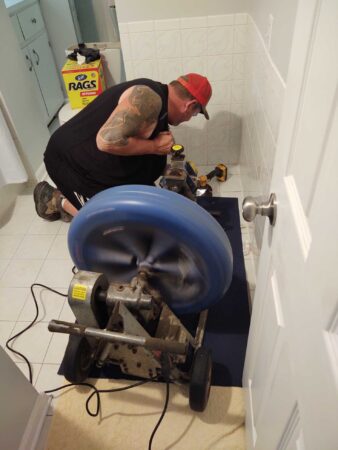 Drain Cleaning Service in Prior Lake, MN
Septic Service
As a homeowner or business owner, you have a lot of different responsibilities to juggle, and it can be difficult to stay on top of them. But when you hire Mike's Septic & McKinley Sewer Services, there is one regular chore you will never have to worry about: septic service and maintenance. For six decades now, we have been the leading name in commercial and residential septic repair in Prior Lake, Savage, Jordon, Shakopee, New Prague, Elko, Lakeville & surrounding areas and we are happy to provide our community with practical and affordable services. Here is a look at the services you can expect when you hire Mike's Septic & McKinley Sewer Services for your septic tank repair and pumping needs:
If a septic system does not have thorough pumping at routine intervals, the whole system can get backed up, which can cause a lot of inconvenience and even long-term damage. Rather than taking a gamble on an unproven business, trust the commercial and residential septic repairmen at Mike's with the job. After all, we have been doing it since 1956.
Septic repairs
Whether it is a leak, a clog or any other problem with your septic system, when you call us in need of septic repair, we will send one of our hardworking and friendly septic pump repair technicians over as quickly as possible, and we will not rest until your septic tank repairs are completed and the problem is solved. That is our guarantee to every septic system owner in our community.
Drain cleaning services
Mike's Septic & McKinley Sewer Services is happy to offer drain repair and drain cleaning service in Prior Lake, MN that is reasonably priced, thorough, and prompt. Also serving Scotts County , Dakota County, Rice County, Carver County, LeSueur County and surrounding areas. If your drain has been acting up, remember that help from our drain cleaners is only a phone call away.